October 2017 - Millah Murrah Female Sale
Its exciting to add some Millah Murrah cows to our herd. Millah Murrah are undoubtedly at the top of the Angus Stud cattle industry and It was great to get the opportunity to walk through 243 of their females. We were impressed with their beautiful udders and quiet temperament. We ended up with x3 nice young females with calves at foot. L168 a complement heifer with a Coonable Hector heifer calf, L282 another Complement heifer with a Bull calf by MM Loch up, and K204 by MM Neutron with a bull calf by EF Commando.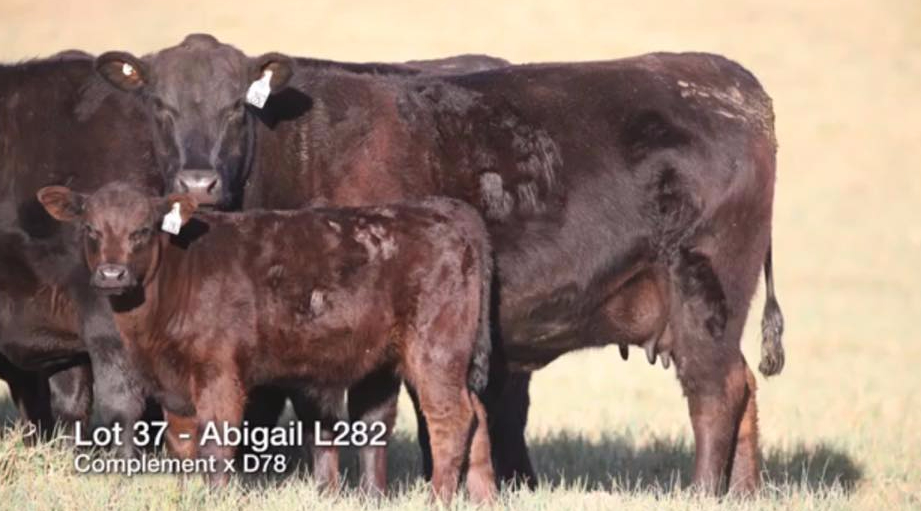 July 2017 - Inaugural Bull Sale
Thank you to everyone that attended our first on property sale. We couldn't have asked for a better day! We sold 16 of the 18 bulls offered for an average of $5,166. Lot 3 L23 was the top price bull who sold to Mill Creek Angus for $8,500. The 12 commercial PTIC heifers sold for an average of $1,850 and 2 stud heifers sold for $1,400.
Thanks to Gooch Agencies and all our helpers for making the day run smoothly. Arial shot of the sale by Clayton Hattam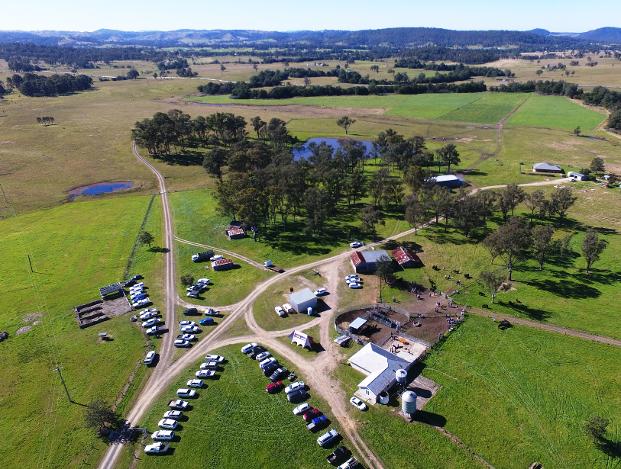 MAY 2017 - Purchased x2 PTIC Stud Females from Stage 1 of the Wattletop Dispersal. We purchased F1 a Wattletop Andy daughter and E204 by Hyline Right Time. The Wattletop cows we purchased in 2013 adapted well to to the Hunter area and have produced some standout bulls for us. It was great to add another 2 powerful dams to our herd.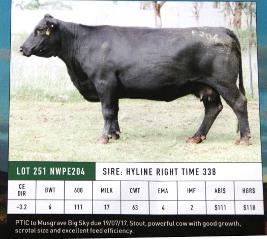 August 2016 - Gloucester Bull Sale. Urban Angus sold 10 Bulls to a top of $6,500 for K18. K18 was used in our herd as a yearling and weighed in as the heaviest bull of the draft at 910kg (Pictured below prior to sale- 24 months)
October 2015 - It has been a massive few months for Urban Angus. We have now relocated to 1822 Dungog Road Wallarobba. After selling our property at Girvan and with the lease on Tunnibuc coming to an end we were under the pump to find a new home for both ourselves and the cattle. Thankfully Dillion & Sons Agents in Dungog were able to negotiate the sale of Lyndhurst just in time! We have now sold all of our commercial cattle and can focus on the Stud Herd.
September 2015 - Took Delivery of Kenneys Creek Equator J223. Top price bull at the Kenney's Creek Spring Sale. A stylish D78 son. Looking forward to seeing his progeny in Spring 2016.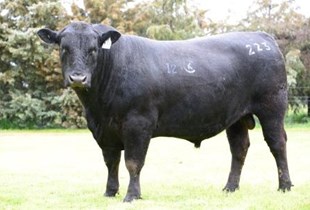 August 2015 - Gloucester Bull Sale. The Gooch Bull sale is a great opportunity to market our Bulls. We were thrilled to sell all 8 bulls to a top of $6,000 twice for an average of $5,375. Thank you to all purchases, we were pleased to see 2 bulls sell to repeat buyers. Fingers crossed the cattle market stays strong.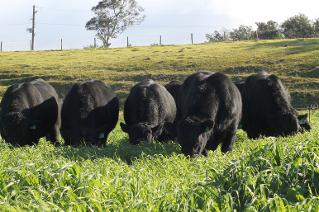 JUNE 2015 - Northern Beef Week Open Day. We had a great day it was nice to catch up with visitors from last year and see some new faces. Tom was excited to get his head in The Land!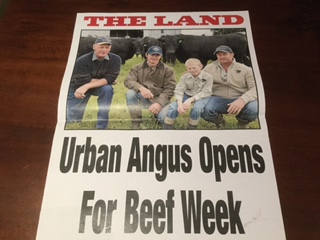 JULY 2013- Purchased Kansas Docklands H4 Equal top priced bull at the 2013 Kansas Angus Sale. We had been chasing a Docklands son and were impressed with this boys weight for age and carcass figures.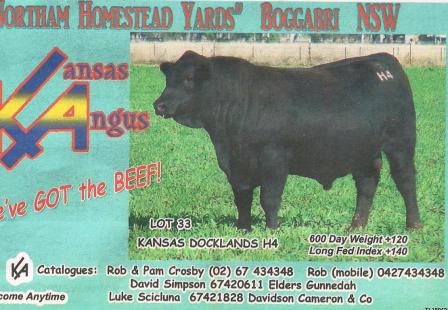 MAY 2013 - Purchased 10 Wattletop Cows at the 2013 Vintage release sale. They are an impressive line up of girls and we know they will have a lasting impact on our herd. Cows were purchased PTIC to some exciting new sires including Booromooka Frankel, Sitz Jackson, and Silveiras Conversion.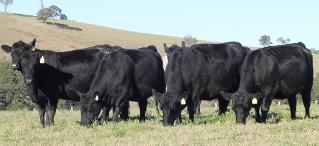 MARCH 2012 - Purchased x4 Cows PTIC with Calves at foot from ST PAULS Angus. We Purchased cows from four different family lines Katie, Laura, Larina and Rosebud. St Pauls cattle are well regarded in the industry and we are hoping to do their reputation justice by producing some powerful bulls from these girls.
SEPTEMBER 2011 - Purchased Forres Nebraska E134. A thick set Nebraska son with a low birth weight of +2.0 for a +99 600 day. This bull was selected to add thickness and moderate the birth weight of our herd. He was super cool on sale day and has displayed a faultless temperament.
MAY 2011 - We attended the Forres Angus Herd dispersal and were pleased to bring home x5 PTIC Cows. Forres has a great reputation and we couldn't miss the opportunity to secure top stud cattle so close to home. We have now added 3 new cow lines to our stud Burnette, Royal line and Ester. We now await their calves. We are particularly excited to see the Abode sired calves on the ground. We sighted some outstanding calves by Abode on sale day and can see why he sold for $22,000.